It has been a while since I've posted an update on our family, so I thought I would give those of you who pray for us some information.
Princess Roo is doing very well. She hasn't had to go on an antibiotic for an acute sinus infection since last summer, which is amazing! (She does take a daily antibiotic for preventive measures.) We're making adjustments to her medications for the gastrointestinal issues, and she has put on a few pounds and kept them on for several weeks! Perhaps most exciting of all, Roo has now been off her immunoglobulin infusions for almost three months, and she's doing well! She has immune system testing next month and in August, so your prayers are appreciated.
We're still dealing with some growth issues, but we have a wonderful endocrinologist on Roo's team now who is watching some things she's concerned about.
We finished up our 2011-12 school year just before Memorial Day weekend. BookGirl did a great job on her third grade curriculum and is excited about starting fourth grade. Princess Roo made a lot of progress and will soon be a second grader! We'll start up again at the end of July, and we're making some changes we're all excited about, especially in science and social studies.
We're enjoying our summer break now. We are going to start going to Cinemark's Summer Movie Clubhouse tomorrow, and we've already begun enjoying the Kids Bowl Free program and summer reading program at our public library. We also have the privilege of weekly swim sessions with friends from our homeschool group. This is shaping up to be a great summer!
As always, I have much to be thankful for, including:
#1346. Princess Roo's weight gain.
#1347. BookGirl's love of reading great books!
#1348. Completing another year of homeschool.
#1349. Seeing the girls' progress in their studies.
#1350. Another trip to the zoo.
#1351. A rainy day play date at the Children's Hospital with a blog friend turned in-real-life friend. (Who, incidentally, is about to move, so we won't get to see her as often!)
#1352. Summer bowling fun.
#1353. The opportunity for BookGirl to attend camp for the first time.
#1354. A new product to review! (Coming soon! Stay tuned!)
#1355. Summer reading, including this book club starting next month! (Join me?)
What are you thankful for today?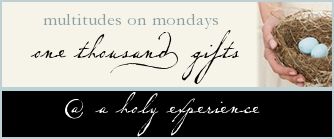 Photo credit: Jennifer A. Janes (some edited with Instagram)