It has been a few weeks since I posted my gratitude list. The blessings keep piling up, even when I can't get here to share them!
Here are some of the things I'm thankful for:
#1331. The all-clear from the ENT . . .
#1332. . . . and the blessing of taking the last antibiotic tablet after six weeks of antibiotics!
#1333. Finding this critter crossing the road (on the way home from the ENT appointment!) . . .
#1334. . . . the girls' enthusiasm to come home and identify it . . .
#1335. . . . and study it . . .
#1336. . . . and their request to do some notebooking about it, even though we're on summer break. (It's an Arkansas Chocolate Tarantula, by the way.)
#1337. A celebration of BookGirl's upcoming birthday. (More pictures and a birthday post coming on "the day"!)
#1338. The "open swim" opportunities with our homeschool group this summer.
#1339. The wonderful job the girls (and all the other kids) did in the performance of Jonah's Druthers a couple of weekends ago.
#1340. Sharing meals with wonderful neighbors.
#1341. Unexpected gifts that give us relief at critical times.
#1342. God's faithfulness to give me peace when I stay focused on Him.
#1343. The kids' creativity with flowers, buckets of water, and sand.
#1344. Fun family movie nights, courtesy of Netflix.
#1345. An upcoming opportunity to help Princess Roo.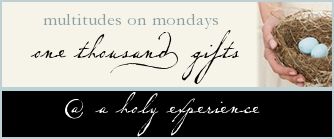 Disclosure: This post contains one affiliate link. Commissions received from affiliates help pay for our homeschool materials, medical bills, and therapy costs. Thanks for your support!
Photo credit: Jennifer A. Janes (some edited with Instagram)